One of the most crucial factors to consider when building a B2B lead generation campaign is sales appointment setting. The practice of distributing prospects to sales agents so that closing salespeople can focus on qualified leads is known as appointment setting. If you don't have an appointment establishing a plan in place, you won't have much success closing deals.
Many companies have realised that outsourcing their appointment setting is an effective way to increase market share. This frees up their in-house sales team to focus entirely on providing high-quality conversations, which are more likely to lead to a sale and more revenue.
Making an appointment takes a lot more than just dialling a number. It's a multi-tiered strategy that involves interacting with a qualified sales lead, developing them till they approach the tight end of the funnel throughout their customer's journey, and then setting up a meeting that will be handed over to a qualified sales professional for closing.

How To Carry Out Sales Appointment Setting
A B2B lead generation campaign's major steps include prospecting, establishing appointments, and closing the transaction. While each component is important, only a small proportion of prospects would progress to the point of purchase without an appointment. Though every stage is essential, appointment setters are the ones that cleanse, nurture, and qualify leads. If you understand the B2B sales appointment setting, you may close more deals and grow your business.
The Stages Of Sales Appointment Setting
Prospecting
The data analysts and administrative professionals on your team are in charge of prospecting. They use high-quality prospecting tools to produce lists for salespeople that contain data like phone numbers, email addresses, job titles, businesses, and so on. Salespeople then utilise this list to create your sales funnel.
Setting The Appointment
Appointment setters are employees in the company who present your company to potential consumers, develop those leads, and pass them on to closing sales reps or sales teams to help you grow your business. In order to grow your company, appointment setters keep working your sales funnel and schedule further appointments once a lead has been transferred to a close salesperson or a member of your team.
Closing The Sale
When a lead expresses an interest in scheduling an appointment, the lead is passed on to a sales representative who is responsible for closing the deal. Appointment setters are responsible for ensuring that these salespeople only receive high-quality leads. When a lead comes to a point, they should be keen to buy and likely to become a client for your business.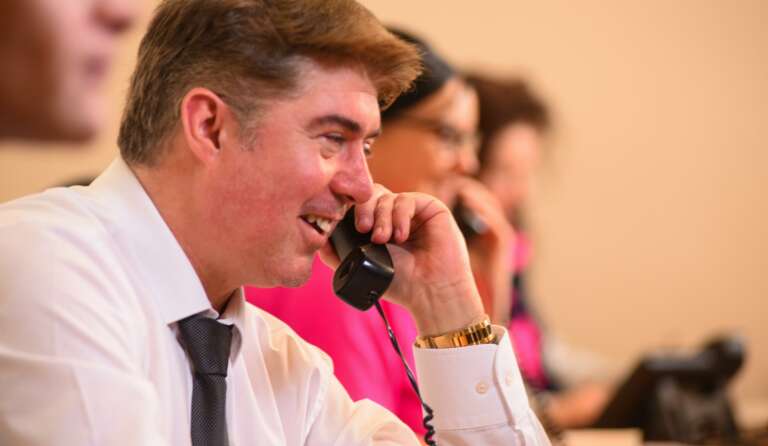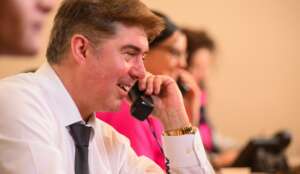 We are experts in generating B2B leads and converting them into appointments with key decision-makers. The appointments are fully qualified, matching your specific criteria. We pride ourselves on becoming an integral part of your B2B sales team. With us generating the lead and the appointment, you and your sales team can focus on converting these into valuable new business & sales revenue.
BANT Approach
Budget
Will they have an appropriate budget to purchase your product or service?
Authority
Will they have the power to make the decision and to purchase from you?
Need
Will they have a need/requirement and what advantages will they gain from it?
Timescale
When are they permitted to buy and what is their purchasing process?
The Lead Generation Company
If you want to learn more about appointment setting or any of our other services,
contact us today
on 0333 344 3470, email:
info@theleadgenerationcompany.co.uk