Should You Use A B2B Lead Generation Company?
What Is B2B Lead Generation?
B2B lead generation is the process of discovering and capturing the attention of potential customers in sales. Or, to put it another way, it's the first move every company must do before making a sale. Identifying potential clients entails locating businesses that could be interested in the product or service your company provides. Gathering data from these connections and putting it into your sales funnel is what sparking interest is all about. With a sale, a lead may be transformed into a client. In today's blog we are going to discuss B2B lead generation and what the benefits of using an outsourced company of it are.
Creating a lead generation strategy may help you increase brand awareness, build relationships, generate quality leads, and close deals. The higher the quality of leads you give your salespeople, the more likely they are to turn into sales. You are supporting your company in growing while also improving the reputation of your sales team by displaying tangible results and positioning yourself as a valuable member of the revenue team.
B2B lead generation has been around for a while, but methods have progressed beyond just finding a client early in the sales cycle and sending the sales team to them. Because the self-directed shopper is constantly overwhelmed with information, it's important to find new and inventive methods to cut through the congestion and reach out to potential customers.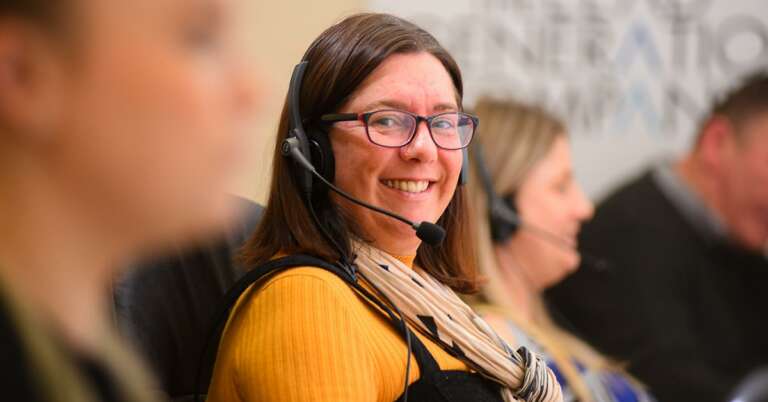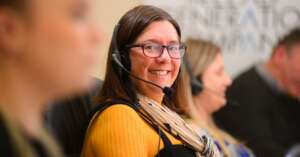 Benefits Of A B2B Lead Generation Company
Outsourcing B2B lead generation necessitates a high level of trust because you are delegating the creation of high-potential leads to another company. When done correctly, you'll see higher conversion rates, which will increase your turnover and earnings. There are several advantages to outsourcing lead generation to the right B2B lead generation company.
Strategy Over Different Channels
Lead generation can be accomplished in a variety of ways. Lead generation companies have acquired the abilities required for each channel and are well-versed in which channels generate the most leads for which products. In their marketing campaigns, they use online and offline communication, networking, and exceptional category skills. Using multiple channels at once enhances the quantity of leads you receive.
The Necessary Experience
It can usually take a long time to assess whether your new recruit is able to provide results in regards to in-house B2B lead generation. This period usually lasts between 6 and 12 months for most companies. That's a lot of time and money wasted on someone who won't provide any results, and you'll have to go through the hiring and training process again to see if the next recruit is able to do it. This issue can be solved by outsourcing your B2B lead generation. You know you're hiring experienced, capable professionals who will take over lead generation and start providing results right away.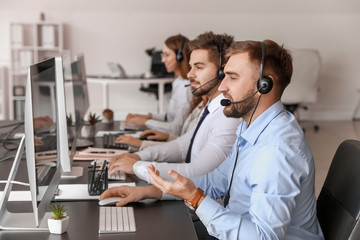 Quality Leads
Outsourcing companies are well-versed in the market. They've done a lot of research on market dynamics and consumer interests. When they generate high-quality leads for you, this comes into the equation. The first benefit is that you can be certain they're targeting clients who have expressed interest in your product line or service, and they can promote the exact thing that customer wants. The leads you receive are then qualified people who know exactly what they want, have practically all of the knowledge about your product, and have expressed an interest in it. Furthermore, it has already been assessed whether they have the financial power to secure the product or not.
The Sales Cycle Is Quicker
Every company aims to boost turnover by speeding up the sales cycle. The most effective technique for accomplishing this is outsourcing. The outsourced business is a team of experts with all of the necessary abilities and experience to connect and increase conversions at a rate quicker than you can. You get an edge over the competition because your firm is on a higher development path thanks to an increase in new clients almost every day.
Saves Your Business Resources, Time And Money
The most important components of your business are resources, time, and money. It goes without saying that if you handle them more effectively, your firm will function better. Lead generation frequently necessitates a lot of time-consuming telemarketing. For actively engaging with prospects, it demands a significant amount of human time. When you outsource it to a B2B lead generation company, they will cover the labour costs, leaving you with simply the cost of the service provider. When you relieve the marketing department of the load of lead generation, you free up time for them to concentrate on other tasks. They will save the time they would have spent on relentless telemarketing. They may focus on exploring and closing the prospects generated by the expert firm rather than wasting time on leads that will never be followed up on.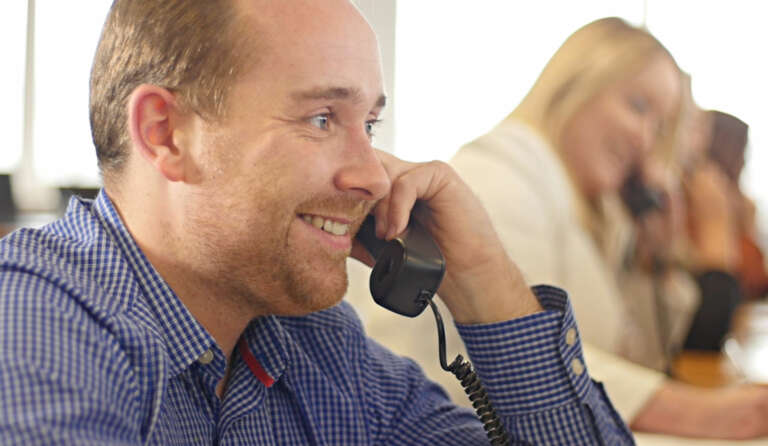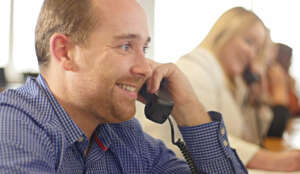 What Does A Sales Lead Look Like?
A sales lead is someone who has expressed strong interest in your organisation, product, or services and has expressed a strong desire to purchase. You need to figure out what your perfect sales lead looks like. Every company has a distinct type of customer in mind, but all sales qualified leads have a few things in common: they'll be a suitable match for the company and have already expressed an interest in what you have to offer. To properly qualify leads, you must first define what constitutes a solid sales lead for your company. Rather than creating a list of connections over time, many organisations choose to purchase in a list of contacts that would fit their expertise. While this can be useful in some cases, it will not be as beneficial as leads that you have developed yourself. Prospects who have been taken step by step through the buying process are considerably more likely to make a purchase, resulting in a lower cost per transaction.
Our B2B Lead Generation Services
Quality THEN Quantity – our effective approach for B2B Lead Generation. For us, representing your brand, in the utmost professional manner, is of paramount importance.
By outsourcing your B2B Lead Generation requirements, we are able to generate valuable business interest in your products and services. We then convert this interest into a healthy range of qualified appointments, leads, WebEx meetings, sales calls and event registrations for you to take forward and convert into new business revenue. Qualified online lead generation services to suit almost every industry.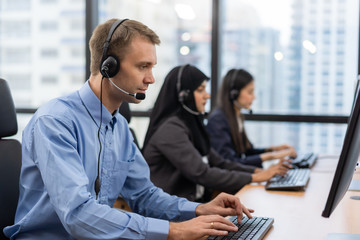 6 Steps To Effective B2B Lead Generation
B2B Marketing Database
You are only as good as your data! We are proud to provide award winning B2B data which is guaranteed to have a minimum of 98% accuracy. We can also cleanse your data or provide new data matching your requirements and criteria.
Identifying The Need
Before our outbound B2B telemarketers pick up the phone on your behalf we profile the identified decision maker or key influencer. Then we understand their pain points and how and why your business, product or services address these issues.
Preparing The Pitch
Although we are an outbound lead generation company, we do not use scripts. Why? Because scripts sound scripted! Our focus is on having intelligent, professional conversations that are natural, relevant and reactive to the person with whom we are speaking.
Agreeing Criteria
In advance of the lead generation campaign starting, we work with you to agree the 'Lead Qualification Criteria'. This helps ensure that we only generate sales leads & appointments that meet your specific requirements.
Pick Up The Phone
On your behalf we constantly monitor performance. We keep in constant contact with you to ensure quality is being maintained and any issues are quickly addressed. Reports are provided with all statistics associated with the campaign.
Increase Your Sales
So what are you waiting for? Get in touch today to explore how we can help you increase your sales and act as your complete outsourced B2B Lead Generation partner. More quality B2B sales leads = more sales!
The Lead Generation Company
If you want to learn more about B2B Lead Generation or any of our other services, contact us today on 0333 344 3470, email: info@theleadgenerationcompany.co.uk