Planning Ahead
In business, change is constant, at this moment in time however, we are seeing unprecedented levels of change and the challenge of planning for the future may seem pretty daunting. With the right mindset, organisation and determination your business can adapt and overcome current challenges. Through being aware, resilient, pivoting in certain areas and following our steps below you'll be in a position to protect your business and even look at growing your sales & marketing pipeline. 
Outline Potential Challenges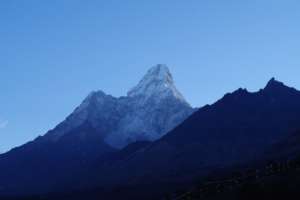 Confront the obstacles that lie ahead. Identify them, measure them and ensure a solution focussed approach. For example, you may be in the position where face to face appointment setting isn't possible, or you've seen a reduction across your lead generation campaigns. Identify and track these challenges, and be open with your team, your customers and your suppliers and partners. Whilst this isn't business as usual, you should remain focussed on adapting to changes in your market place and wider society in general.  By being aware and outlining potential challenges you allow your business to be prepared. This process can highlight new opportunities for your business – for example where field sales activity will have been halted B2B telemarketing can quickly maintain communication between your business and your clients & prospects.
Create a Plan
Fail to prepare, prepare to fail. The strongest businesses survive as they adapt to their environment and situation. We live in unique times, hence, it is important to create new processes, adapt to new working conditions and tackle any new limitations that arise. Being aware that change is constant and being ready to embrace it ensures you are one step ahead, enabling you to outline a plan in advance –  a plan that can be adapted. This plan will grant your business the opportunity to withstand fluctuations in the market place, preparing you for all eventualities. 
Plan to communicate, de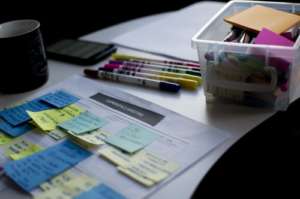 dicate time to keeping your team, your stakeholders and your prospects/customers up-to-date on how your plan is moving forward and tackle particular issues – Marketing Week found 75% of consumers believe brands should provide updates on their future plans. This communication will ensure your team and community continue to feel valued, reassured and connected.
Brainstorming sessions allow your team to consider different scenarios, viewing from different perspectives – ultimately creating a clearly thought out, well-rounded plan. 
Get your business prepared for the upturn by keeping a consistent connection with your customers. There are new business opportunities out there, for example, we at The Lead Generation Company are seeing a 33% increase in enquiries through February and March 2020 already.
Evolve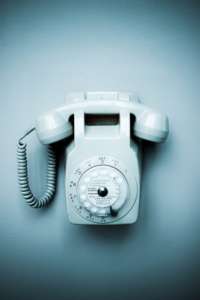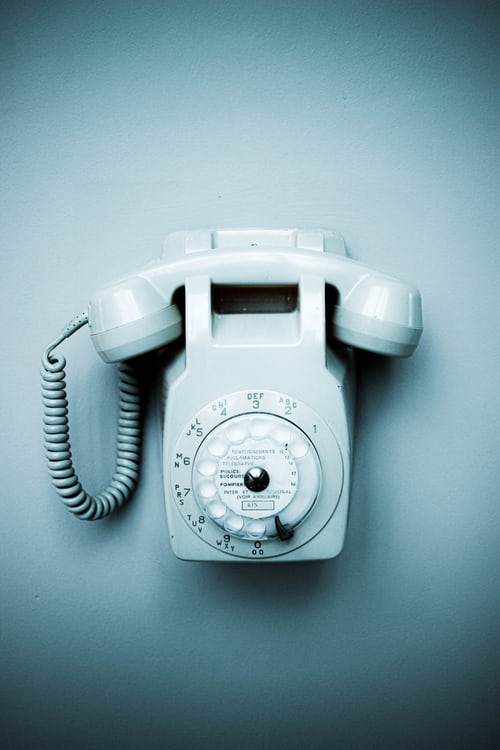 Currently, buying habits are changing and people are spending more time on their devices, more time consuming digital media and there is now a huge workforce operating from home. Organisations that can continue to trade and take on new business must have an ability to adapt and move at pace. 3 in 5 companies have stated that they are adapting their marketing strategy due to current events, using different methods and approaches. Business to Business Telemarketing & Lead Generation can step up to the plate where Conferences and Expos have been postponed, where Sales teams are seeing limited coverage, Telemarketing can generate leads in new territories with a quick turnaround. 
In the current situation, there is widespread uncertainty, therefore it is important you modify your business' tone of voice to suit the market and circumstances. Buyers believe brands should continue to advertise and communicate with their communities. By adopting B2B telemarketing you allow your brand to continue to connect with your clients and prospects during these unique times maintaining a human connection, demonstrating resilience and leadership, and increasing trust and confidence in your brand. 
It is clear there will be a shift in modern business in the months ahead, creating a necessity for brands to modify their offerings. To be successful, it is imperative that brands find new ways of operating to stay relevant – considering options which before may not have been apparent. The Lead Generation Company currently partner with a number of national and international organisations helping them retain and grow their market share. 
By planning ahead you allow your company and its stakeholders to envision potential outcomes and prepare for certain situations, reducing risk and increasing your chances of thriving when the upturn comes.
If you are interested in adopting B2B telemarketing for your brand, contact TLGC and let's discuss a way forward today.
The Lead Generation Company
Follow the tips we have mentioned here and you will be ready for the upturn. To learn more about B2B lead generation support – get in touch.
To know more about our products and services, contact us today on 0333 344 3470,  email: info@theleadgenerationcompany.co.uk