The Crucial Benefits of Integrating Telemarketing into Your B2B Marketing Strategy
Why should you consider integrating telemarketing into your B2B marketing strategy? This blog details the key ways in which B2B telemarketing can elevate your brand beyond 'digital-only' competitor campaigns, keeping your front of mind with decision-makers, by adding a real-world connection through human conversation.
Data Cleansing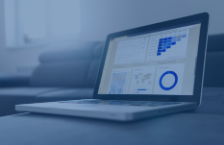 Healthy data is an essential element in any B2B Marketing Campaign. Poor data damages brand reputation but adopting B2B telemarketing can assist in maintaining the health of your CRM. Agents are able to acquire accurate information instantly through live campaigns. This is done through establishing relationships and trust, proactively finding the current post holders and decision-makers you would most like to connect with.
Brand Awareness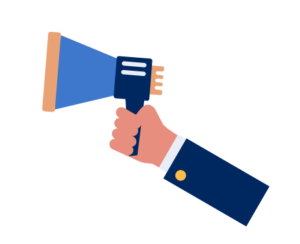 Whilst many telemarketing campaigns are lead generation and sales focussed, there is an added benefit of increased brand awareness. Importantly this awareness is generated across your core audiences. This often leads to increased engagements with your brand through your website and social channels, as conversations stimulate interest across a previously unaware audience. This method can also be used to introduce innovative products or services, where there is little or no search volume across platforms such as Google and Bing. Telemarketing stimulates new search volume, visits to websites and social channels. This helps create new markets as brand awareness increases.
You can also use the method to promote a new product, an extension of your product line or about a new feature or attribute that you have introduced in your product or service portfolio. This way telemarketing campaigns can be an effective tool to directly inform your customer about what's new at your end and remind them of your presence in the market.
Relationship Nurturing
Linkedin has found sales involving human interaction account for 70% of B2B conversions – with telemarketing being responsible for 56% – human interactions establishing trust is a key factor in this, particularly when it comes to decisions that require additional thought and research. Through B2B telemarketing,  your audience are able to have valuable conversations with representatives of your brand. 
It isn't just about establishing new relationships though. It's important to remember B2B telemarketing can (and should) be utilised to engage and retain your current customer base. Allocating B2B telemarketing resources to client retention can increase your profits substantially. Scheduled after-sales follow-up calls, annual reminders and courtesy calls can all help protect your market share, strengthen your brand loyalty and uncover multiple cross-selling and upselling opportunities. 
Measurable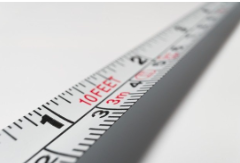 With any B2B marketing campaign, it all comes down to results and telemarketing is no different. Agents update campaign statistics and CRMs instantaneously, providing accurate data and actionable insights as campaigns progress. There is also the added benefit of qualitative data, as conversations uncover learnings about your audience's perceptions and needs.  
Using B2B telemarketing also makes data analytics simple when it comes to qualified leads. With the ability to easily analyse results, brands can alter their B2B telemarketing campaign to suit their outcomes.
Convenience
Using B2B telemarketing can provide convenience for both your brand and your prospective audience. As an extension of your team, B2B telemarketing allows you to scale your operations quickly without the need for establishing recruitment and training new staff members. Telemarketing agents are able to onboard swiftly and accurately, through a tried and tested methodology that enables them to become expert representatives for your brand. This conveniently allows you to deploy campaigns quickly, scaling up as you require, and work on a seasonal basis. This convenience also extends to your prospective audience, enabling them to ask questions and instantly receive the answers and reassurance they need, allowing them to gain a better understanding of your brand and your offering. Typically this can enhance user experience and speed up the conversion process.
By implementing B2B telemarketing into your marketing activity you are able to establish relationships and trust with your audience, consequently resulting in the health of your CRM database improving. Adopting B2B telemarketing allows you to control your audiences' learnings and perceptions of your brand. Using this style of marketing also equips your brand with the opportunity to easily connect with existing audiences and encourage new prospects to connect with your brand in a meaningful way. Immediate interactions provide your brand with highly qualitative data, allowing the business to continuously improve.
Interested in adopting B2B telemarketing for your brand? Contact TLGC and introduce us to your business today.
The Lead Generation Company
Follow the tips we have mentioned here and you are sure to see your sales soar. To learn more about B2B lead generation support – get in touch.
To know more about our products and services, contact us today on 0333 344 3470 , email: info@theleadgenerationcompany.co.uk
Watch our videos: