What is outsourcing?
A B2b outsourcing partner is an arrangement in which one organisation employs another company to be liable for a scheduled or ongoing operation that is or may be carried out internally, often requiring the transition from one company to another of staff and equipment. An outside team responsible as a service provider or a third-party provider shall coordinate for the tasks or services of its own employees or computer systems to be carried out either at the location of the employing company or at their own external sites.
Outsourcing is a strategic strategy that encourages businesses to expand their skills and pursue new options without withdrawing capital from the core business.
B2B sales were a reasonably unchallenging operation not too long ago. The business partnership would be owned by professional sales reps, from generating leads and procurement right down to material training. A B2B sales outsourcing company generally provides a broad range of process improvement frameworks to give the client the optimal way to control processes between their in-house and outsourced departments.
Sales outsourcing offers an option to partner alongside sales experts already in operation and to avoid the burden of attracting, educating and maintaining your own sales team. Working with an B2B outsourcing partner helps the company to prepare and budget for the future by wisely assessing which sales roles would support your organisation, and creating a strategy that assures your team members are equipped for certain essential skill sets.

Benefits Of A B2B Outsourcing Partner
Can Provide Expertise
Utilising a B2B outsourcing partner will encourage a business to focus on best practises and experiences obtained from the immense knowledge of a partner with other customers across several industries. This is incredibly valuable for acquiring fresh concepts for sales tactics, especially for businesses in very blinkered industries.
Help Promote Greater Performance
A B2B outsourcing  partner will motivate internal departments to maximise their activities. The inclusion of an outsourced sales team to function closely with an existing team creates an objective benchmark for exemplary results that will further improve the quality of performance across the company. An outsourcer frequently brings to the table new thoughts, new insights, and best practices. Sales companies that need to make significant improvements will benefit from partnering with a third-party supplier that can offer creative ideas based on real experience with other consumers, such as revising their sales strategies or introducing a digital marketing campaign.
Outsourcing Can Allow You To Enter New Or Unserved Markets
When it comes to getting enough salespeople to reach various regions and sectors, independent businesses, mid-market, and even enterprise companies are frequently spread. Furthermore, businesses also have multiple sales leads open to them that they do not follow because of capital limitations. An outsourced sales company will concentrate on the growth of particular vertical or regional markets as part of the long-term business strategy. Companies, meanwhile, may also use an outsourced sales force to try out new sales and product placement techniques.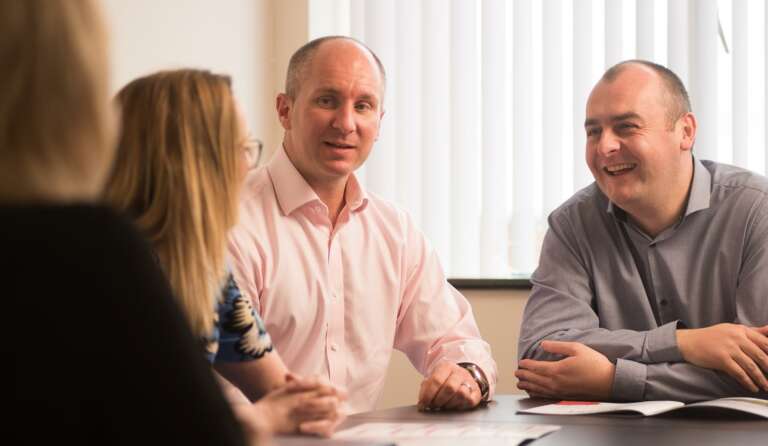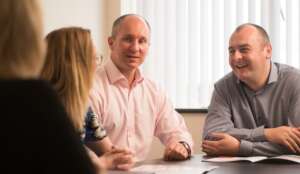 Where To Start With Outsourcing
A successful starting point to discuss the implications of partnering with an outsourcer is to have an audit conducted by a potential client to help recognise deficiencies in your business processes and prospects for change. Sales leaders will also profit from the discovery and selection of underserved geography or consumer group and start there.
Be sure that the ideology of the partner that is eventually chosen is ideally matched with the ethos of the organisation when assessing prospective outsourcing partners. You want to ensure the salespeople will be taught the vocabulary or keywords to use for your clients and customers, as well as develop a strong appreciation of the branding and messaging of the product. 
Put simply, you have to ask suitable questions to discover the correct outsourcing agency for sales. Return of investment questions associated with what represents success is among the important themes outlined, including matters related to targets and objectives, as well as detailed questions about ROI and pricing models. Data and technology concerns on facilities, security, system integration, and software reliability are also included in the questions you should think about, as well as process improvement questions about client cooperation and team obligations to support staff. 
Factors To Consider When Selecting A B2B Outsourcing Partner
Size And Flexibility
Is the agency large enough to manage your expectations, but limited enough to prioritise your demands? Ideally, you want to collaborate with a partner agency that supports your company and provides you with a tailored service, while supplying you with a holistic approach that can be easily extended to support evolving market needs.
Not just what you need at the start, a versatile mindset is also an attribute that is important over the long term. An adaptable organisation is one that is continuously responsive to your suggestions and ready to integrate it in a timely fashion.
Transparency
In any good B2B outsourcing partner, accountability is at the heart. This requires contact between the organisation and the entity that is transparent and available. When choosing to outsource, Investigate their policies on contact. Preferably, you want to partner with individuals who are easily accessible and your advice is appreciated.
You might inquire about their strategy for reporting as well. Some companies, for instance, have an online customer interface where you can conveniently track the success of the initiative in real-time. They will also be able to share customer engagement information, such as call recordings and other marketing analytics.
Expertise
Expertise is a significant and essential part of your B2B outsourcing partner criteria. You need to be convinced that they have the abilities, understanding and perspective you are looking for. You could ask for evidence, this may exist in the way of referrals and case studies, or the benchmarks and qualifications they possess. You could also search for their reputation and look for autonomous reviews. You want a team that has specific expertise that can ensure consistency with your corporate policy and legal responsibilities if you operate in a regulated sector.
Another thing to watch out for is turnover on former customers and employees. They are more likely to lose control of the standards if they don't have a good history of keeping clients and staff satisfied.
B2B Outsourcing Partner Services
You must consider what type of organisation your company requires, whether you want an established company that delivers resources across networks or a specialised agency. The response here differs on whether you need a company providing large marketing resources or one offering in-depth experience and skills in a particular area of B2B sales.
When you are selecting your company to outsource to, you must factor in what expertise you want to partner with. Are you wanting an agency who can manage all aspects of your campaign or just certain areas? Ideally, you want a company where you will be dealing with one account manager or a small team and have a specific source of communication with them. The advantage of working with one account manager is you have clarity and an understanding, however, with a small team you are able to get multiple viewpoints and ideas.
Pricing 
You might want certainty to feel better understanding precisely what you will pay for each outcome if you are a small company with a minimal budget and you are using a platform for the very first time. Pay-per-lead can sound like the most efficient and predictable model in this situation. It also facilitates an emphasis on lead quantity, for instance, and fast successes at the cost of lead consistency and long-term value. There is also a possibility that the firm would burn precious data to produce as many fast wins as possible, rather than investing time on prospects that need more nurturing before they are fit for sales which could result in a potentially greater value.
On the contrary, the pay-per-hour method reasonably balances the organisation for the time required to establish links with prospects and generate knowledge that promotes a procedure of high-quality lead certification. For this purpose, this price structure tends to be offered by more experienced agencies.

Core Culture Of The B2B Outsourcing Partner
When you examine potential outsourcing partners, assess whether these companies have behaviours and frameworks that are connected with your organization's core culture. Preferably, you want to bring in a B2B company that understands the problems that are relevant to your company and appreciates them. If you believe in similar approaches, it will be simpler to collaborate on a day-to-day basis with this company and eventually create a strong tactical alliance.
Compatibility With Brand And Identity
Your company has defined its identity and message. Anyone interacting on behalf of the organisation must be associated with both. You must be confident that the outsourced group genuinely knows the tone of your business, which is particularly important for high corporate decision discussions. To grasp the branding and identity, decide the length of time the outsourced staff can invest. Be sure the business is learned by the experts on the project. Check if they know industry-specific terminology and if they have adequate market expertise to correctly represent your company and communicate on your behalf.
When contacting potential prospects make sure you are satisfied with the degree of expertise they display. For the opportunities they are calling on your behalf, the outsourced staff must create confidence. Being associated with the brand of your organisation and educated about your market, its vocabulary, and patterns create trust.
Expectations For The B2B Outsourcing Partner
It is essential for the sustainability of your B2B outsourced lead sales to define the standards for the function of your outsourced staff. This method includes working directly to ensure that the company is on board and working with the outsourced staff externally. To meet the needs of the company, you will need to know what procedures are in motion for them. Ensure that the procedures they use are time-tested and verified.
A productive organisation would have the expertise and procedures to create and implement campaigns to produce leads. Campaigns that will accomplish your particular ambitions as working on behalf of your business and developing your sales pipeline.
Return On Investment
Demonstrating the Return On Investment (ROI) in outsourcing lead generation of B2B sales is also a desirable result. You'll need to identify what success means to your organisation in order to do it efficiently. Create a roadmap to measure the success of your lead generation team that will include the measures you will consider when you analyse the findings.
Ask the outsourced business to provide information. What do they promise? Are they realistic? To what extent do the quality of their performance and the subsequent outcomes mean to them? Are they promising figures and appointments or professional prospects accompanied by actual data?

Conclusion
In conclusion, particularly for first-timers, selecting a B2B outsourcing partner is a valuable role can be a very frightening move, but the right possible partner should be able to easily encourage you and lead you carefully through the procedure. Warning bells can ring if an organisation is overly pushy, demands that you adjust the specifications to their procedure or argues short of benchmarking their operation against others.
Stick to what you know and your guts and don't gamble on your principles and beliefs if it doesn't feel good. Finding the best match should be as relevant to the company as it is to you. A prospective reliable partner should be convinced that in the long run they can bring results and are dedicated to facilitating you.
So why should you outsource to The Lead Generation Company? Our effective lead generation process represents your brand in a professional way. By outsourcing your B2B Lead Generation requirements, we are able to generate valuable business interest in your products and services. We then convert this interest into a healthy range of qualified appointments, leads, WebEx meetings, sales calls and event registrations for you to take forward and convert into new business revenue.