Your sales team will face various obstacles in the B2B environment as they aim to achieve goals and help the company expand. Although the resources, experience, and expertise of the staff are vital in the attempt to maximize revenue, it is also crucial that they are associated with efficient and dependable processes.
Prospect more effectively
Prospecting is one of those areas where consistency trumps quantity. You're losing time tracking down dead leads that will almost certainly never become clients if you're searching for weak prospects. From a sales standpoint, it's relevant to determine who counts as a lead when it comes to your sales plan. Spend more time with your colleagues narrowing down the optimal consumer profile so you don't lose time prospecting to the wrong customers.

Create Clear Objectives For Your B2B Sales Team
Adopt a specific objectives concept and give the team a tightly structured everyday emphasis, just as you will for the overall company plan. It gives them the framework to keep organised by visualizing a consistent direction throughout  their day. This emphasis should identify goals, objectives, and benefits, motivating them to perform on a regular basis. By creating a regular emphasis, you restrict the team's willingness to wander from tasks and, as a result, limit distractions.
Check-In  With Your B2B Sales Team
Meetings with your staff on a weekly or monthly basis can help you improve sales efficiency. The perfect schedule for the staff to sync up on their challenges and successes is once a week. Checking in with the sales reps one-on-one to see how they're doing is also a smart idea. This is particularly beneficial for recently recruited workers who are still learning the ropes. Meetings have a negative stigma for being a waste of time, due to the fact that they last too long or lack a simple agenda. Keep your sessions fast and concentrated to stop your team from resenting them.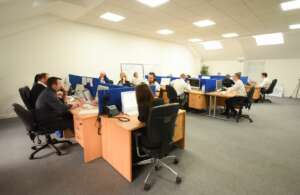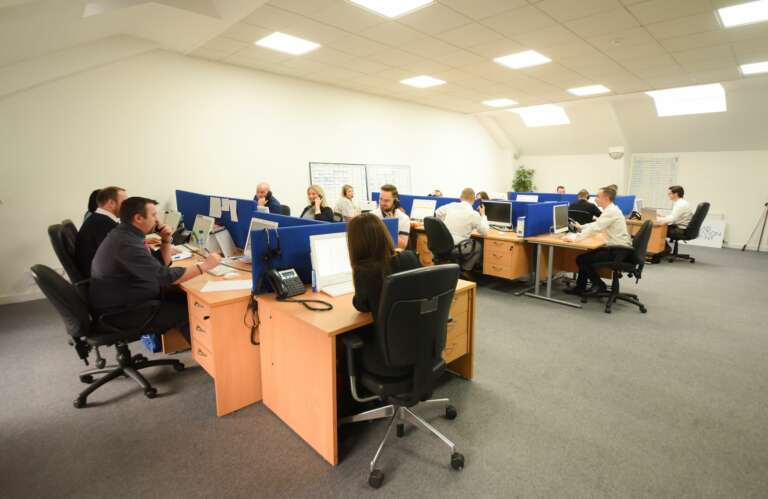 Conclusion
Outlining an everyday emphasis makes for improved preparation and fewer  disruptions, which increases the team's ability to stay centred  during the day. Your team's productivity will improve even further when you introduce streamlined procedures, allowing them to dedicate more resources to taking in new business. As a result of adopting these practices, the sales force is more likely to qualify leads at a higher pace, so the consistency of your records is crucial. To save time, make sure the database only includes candidates that follow the buyer's requirements.
The Lead Generation Company
If you are looking for a lead generation partner to help you smash your sales, our talented staff will be the perfect fit for you. At the Lead Generation Company, we have a highly skilled team of B2B telemarketers who live and breathe great sales.
With an average of 11 years of Lead Generation experience, we have the necessary life experience to talk to our leads in an authoritative and professional manner, and we use structured conversations instead of scripts so we are extremely responsive and agile in responding to your prospects' needs. Get in touch with us today to find out how we can help your business!
If you would like advice on working efficiently to grow your B2B Sales Pipeline through Telemarketing, Appointment Setting, Lead Generation and more contact us today on 0333 344 347 or email: info@theleadgenerationcompany.co.uk