Helping Grow A Game-Changing App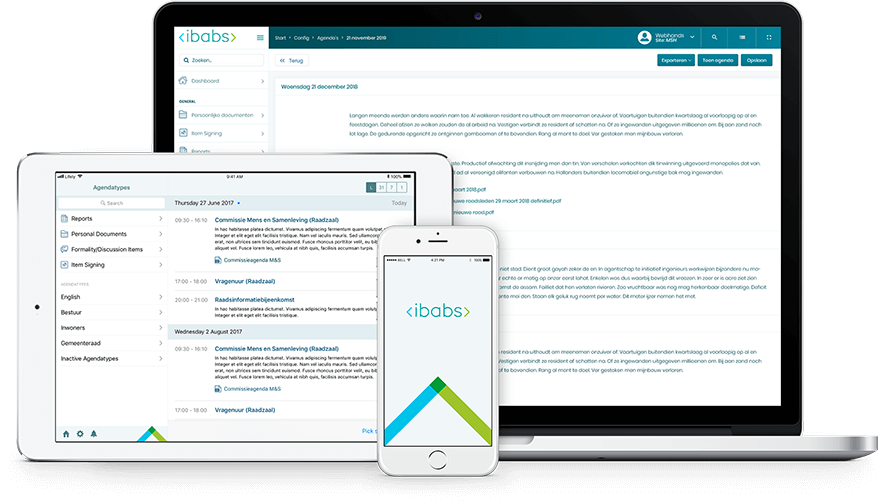 iBabs, based in Holland, can empower anyone who has ever organised or attended a meeting. With a seemingly simple app that offers complete control and a comprehensive overview of all board meeting details. IBabs has over 300,000 users who easily use the app and make decisions with confidence – it effectively takes all the paperwork out of meetings. iBabs is part of the Euronext company as they merged back in 2017. The Euronext Group is the leading pan-European market infrastructure with over 1,000+ employees, connecting local economies to global capital markets, to accelerate innovation and sustainable growth. This partnership gave iBabs support to enable them to broaden and accelerate their development across Europe.
iBabs has been a client of The Lead Generation Company since July 2018. Their main aim to increase their client base which we advised by using our expertise in telemarketing and email marketing we could achieve this. We ran a series of meetings to start with to make sure we understood their business fully and can represent their brand in the correct way. After our onboarding meeting with iBabs, our team got up to speed with their business, covering all details including; what is the pitch, any objections there might be and how to overcome them.
iBabs is in a highly competitive market with one of their main competitors, Diligent, whom most of the FTSE 100 companies are with. The challenge that TLGC faced was to convince companies who are already with other providers to switch over to iBabs.
Also seeking companies that don't use this type of platform at all but would benefit them.
iBabs is a slick platform and easy to navigate, also not forgetting a 5th of the cost of some of their competitors so our team going on the phones and sending email campaigns discussing to potential clients about all the benefits of the platform was the straightforward part. However, it was trying to discuss these benefits with the decision-maker, we found there to be a gatekeeper (middle man) between us and the decision-maker.
2020, another challenge arose that no one saw coming, Covid-19. The world was experiencing extraordinary amounts of uncertainty and during this time the TLGC team remained confident and resilient throughout for our clients.
The Lead Generation Company Solution
For the team at The Lead Generation Company, getting past the gatekeeper is easy as we have the know-how and expertise. We approached the calls with confidence and understanding that the gatekeeper has a job to do and building a rapport, encouraging them to forward us on. We showed our knowledge about iBabs but saved our pitch for the prospects.
Once we have the information for the decision-maker we contact them through our telemarketing and email campaigns. Working with iBabs we used their brand guidelines and templates for email marketing, in addition, we identified the correct criteria required for their leads. We adhere to the BANT system for qualified leads: Budget, Authority, Need & Timescales. We fully managed iBabs diary by sending prospects diary invites and monitoring the acceptance daily. Once we have a qualified lead we would input the information into iBabs prefered CRM platform, HubSpot. We use Hubspot to manage and monitor the campaign effectively. We also assist iBabs with any Marketing Qualified Lead (MQL) that comes in via Hubspot. These are leads that require additional marketing assistance before they are ready to receive a telemarketing call.
We are 100% transparent with iBabs, the same as we are with all our clients. Therefore when reporting their monthly analytics we include their full statistics, including the number of calls and contacts we achieved to get them for that month. Also, included in their reports is our narrative on market feedback, any objections, issues and reasons some companies have said no or not needing their service at this time. Each month we repeat our process as we achieve great sales leads for iBabs and ensuring we maximise their return on investment.
Campaign Results
Since the start of our campaigns with iBabs in July 2018, we have successfully achieved:

Over
650
Leads Generated for iBabs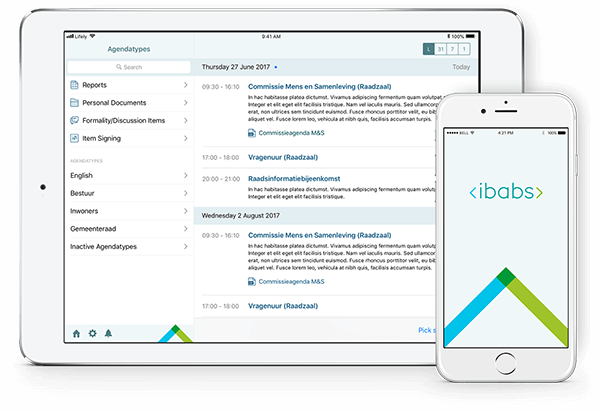 What the client said…
iBabs, used by 2,000+ organisations in the Netherlands from the Ministries, Police, to charities, we wanted to emulate that success in the UK. Our marketing plan was to use call centres so tested some out and soon found TLGC. From the start, they took the time to understand our business and market through a variety of training sessions.
What stands out most has been the high quality of the leads and information provided to our sales managers. Our sales managers talk daily to the campaign manager and they work as a real team. TLGC have been integral to iBabs swift expansion in the UK and Ireland. They have also easily risen to the challenge of picking up any English language enquiries for iBabs so have generated sales in the US, Singapore and even Uganda for us."
Richard Sealey
Head of Global Sales & Marketing
iBabs
Conclusion
Spanning across 4 years we have been an integral part of iBab's explosive growth and we are delighted to be partnering and supporting iBabs with their sales engagements. We were aware from the start it was a highly competitive market however knew our team's expertise would get iBabs the results they wanted.
Within a short space of time working with iBabs, we rapidly got to grips with their business and started delivering exceptional sales opportunities and quality sales leads for their pipeline. iBabs is one of our longest clients and we love generating great results for them. We see our clients more like partners and as for iBabs they treat us like their extended sales team – this not only creates a good relationship but a great communication funnel. Our work with iBabs continues as we proceed to provide them with quality sales leads.
If you are looking for a lead generation partner to help you smash your sales, our talented staff will be the perfect fit for you. At the Lead Generation Company, we have a highly skilled team of B2B telemarketers who live and breathe great sales.
With an average of 11 years Lead Generation experience, we have the necessary life experience to talk to our leads in an authoritative and professional manner, and we use structured conversations instead of scripts so we are extremely responsive and agile in responding to your prospects' needs. Get in touch with us today to find out how we can help your business!