Pivoting Your Business
As we adjust to temporary working arrangements, there is no doubt that the B2B world has seen a major impact. Whilst markets have slowed in many places, Sales and Marketing leaders will be aware that there are some incredible opportunities out there. These opportunities may require some adjustment if you are to factor them into your business development strategy, however, they won't all require over-hauls of your business, they can be as simple as adjusting your marketing mix. As specialists in the B2B telemarketing, appointment setting and lead generation field, we've outlined how to effectively establish a pivoting plan. 
Look Forward
Keeping a positive mindset about opportunities for increasing sales and new business will allow you to remain focused and move forward through these challenging times. Does an athlete start training when the competition starts? Do you start working on your beach body the week before your holiday? No! 
Sweat in planning prevents blood on the battlefield so get planning now, get ready, like a coiled spring ready to go when the time comes. Through positively visualising your company's future, you create the potential to adapt and innovate, keeping your business relevant in an ever-shifting marketplace. When developing a powerful yet agile B2B sales plan you can outline areas in which you can pivot towards, changing direction to see and capture new business opportunities. Evaluate potential new communication methods (e.g. B2B telemarketing and lead generation) – new territories – opportunities to innovate – opportunities to develop your sales and marketing team's skillset etc. 
– Are your market competitors surviving or thriving? 

– Is there a product the market needs right now that your business has the means to deliver? 

– Are there new audience segments you can target due to current events or product adaptations? 

– Are there techniques your business hasn't tried before? Our dedicated in-house B2B telemarketing facility is driven to achieve pre-qualified sales leads for you.
The strongest businesses are those who adapt, pivot and evolve at all times.
Be Realistic
While moving towards your new opportunities using your pivot plan, it is essential you remain realistic. Your plan must outline potential setbacks as well as wins – this will help your company maintain an informed approach as you head into the future. When creating your pivot plan evaluate your current situation:
– Do you have the necessary resources and hardware to implement your plan? 

– How many of your current contracts can benefit from this change of direction, and is there a wider market? 

– What is the timescale of this plan? 

– Do you have to change your business approach? We are experts in generating B2B sales leads and converting them into appointments with key decision-makers giving your brand the opportunity to continue expanding your sales pipeline.
Additional expense must be minimised in order for this pivot to have the maximum benefit. Meanwhile, you must be able to achieve it in a timeframe where it will remain relevant. While calculating if pivoting is best take a look at your parked projects. What business plans have you always put on the back burner? Well bring them to the surface again, review them and perhaps you will see that now is the time to make them a reality.
Stay Connected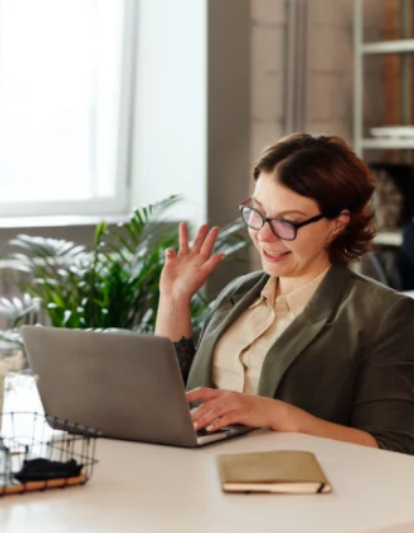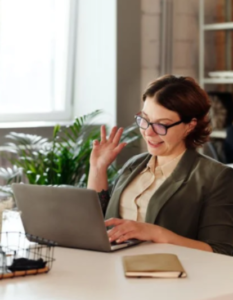 Strong communication during times of change is imperative to maintain employee and client trust. By keeping your network up-to-date you continue to establish strong relationships and build your potential to get through this economic uncertainty. As an extension of your team, our experienced team of telemarketers and business development consultants can allow you to continue communication with your stakeholders when it matters most. 
By evaluating your businesses' current situation you can highlight opportunities for your company to pivot effectively. To develop a concrete pivot plan ensure your ideas are realistic and achievable. While developing this plan staying connected with your stakeholders is essential, this will keep trust and loyalty consistent, giving you a solid support network – ultimately making your new business development aims more achievable.
The Lead Generation Company
If you would like to find out how B2B Telemarketing expertise can enhance your sales growth in the current climate. To learn more about B2B lead generation support – get in touch.
To know more about our products and services, contact us today on 0333 344 3470 , email: info@theleadgenerationcompany.co.uk