Now that the new year and 2022 is with us it's important you get off to a good start and get ahead of the competition to get you on your way to achieving your goals for this year. In today's blog we are going to discuss tips for how you get yourself set up nicely to smash your sales targets in 2022.
Look Back At 2021
Begin by reviewing your prior year's business decisions, as well as your 2021 objectives and initiatives. Examining them will reveal which judgments were effective, which aims were not met, and which techniques need to be improved. Evaluating your company's past year can help you predict which path to go in 2022. Examine performance honestly, and make judgments based on facts and analysis wherever feasible.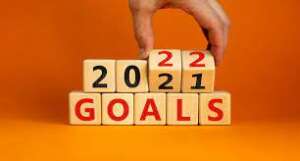 Set Out Goals
You'll have the knowledge you need to determine your 2022 goals after a thorough analysis of the previous year. It's critical that you understand where you want your company to be by the end of this year. Setting SMART goals assists you to make sure your objectives are both attainable and reasonable. Your aims and objectives should be both ambitious and practical. Concentrate on what is the priority, and concentrate on those actions that benefit your company. Remember to make them clear to your teams to make sure that everyone is on the same page and focused on achieving success.
Create A Plan
Failure to plan, as we all know, is preparing to fail. After you've identified your SMART goals, you'll need to devise a specific strategy for achieving them. Create a 12-month strategy, with targets, tasks, schedules, marketing (such as lead generation, B2B telemarketing, appointment setup, digital marketing, and more), finances, resources (such as workers, stakeholders etc) and more. Your activities will be more aligned with other markets and economic considerations if you divide it into quarterly. Find some time for frequent evaluations to maintain your concentration and minimise productivity slide. Revise and modify the strategy in light of your results, and where feasible, encourage accountability to ensure a joint effort from everyone around the business.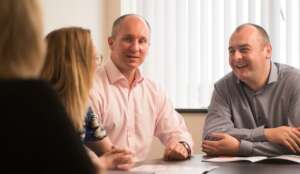 Assess Your Resources
Examining 2021, setting objectives for 2022, and strategizing will have shown the worth of your present resource pool, as well as any gaps or shortcomings. Create a list of the aspects that affect your business, as well as the important people and assets involved in achieving all of your objectives: employees, customers, freelancers, data and so on. Make absolutely sure you have the proper resources on hand, or figure out how to get them.
In today's competitive B2B marketplaces, a solid sales and B2B marketing strategy must be adopted across your business. While this is not something that can be accomplished overnight, it is something that can and should be done. In order to have a successful 2022, a focused, knowledgeable, and disciplined strategy is required. If you have any questions about any of the topics covered in this blog, please contact us to discuss your lead generation options.
The Lead Generation Company
To know more about lead generation and sales techniques along with our products and services, contact us today on 0333 344 3470, email:
info@theleadgenerationcompany.co.uk