Consumers nowadays are more informed than ever before. When it comes to marketing and sales efforts, deception and other misleading techniques aren't as effective as they formerly were. Essentially, marketing and sales are the skill of providing information, products, and services to those who might need or desire them. Furthermore, marketing initiatives make individuals aware of topics they were previously unaware of. In today's blog we are going to discuss some of the things you can do to have a successful telemarketing campaign.
Following up with possible customers who have already expressed interest in products or services presented to them is what sales entails. Sales are also an element of a company's marketing strategy. In any case, they both work together to generate money and are extremely customer-centric, with some being more so than others. Telemarketing has long been an important component of marketing and sales, and it can still be a very effective strategy when used effectively. If done correctly, receivers will appreciate considerate, polite, and service-oriented dialling efforts.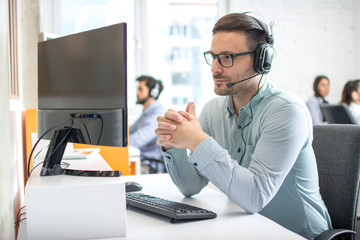 Structuring A Telemarketing Campaign
While sales employees can improve their outbound tactics, other businesses may find it more beneficial to delegate particular responsibilities to experts. A telemarketer typically has 30 seconds or fewer to capture and hold a prospect's attention. If you don't want to burden your marketing and sales personnel with this task, you may outsource your dialling efforts to a competent lead generation company. If you decide to create your own campaigns, bear in mind that the individuals you pick to promote your business have a significant impact on how your customers view the quality of your products and services. On the first day of your campaign, they must be trained and prepared so they'll be able to get right to work.
Have A Plan
Don't just dive in without initially devising a strategy for executing the campaign. The first step, like with every campaign you operate, is to put together a list of clearly defined goals for the work at hand. If you want to acquire email addresses from prospects or potential customers, you should do it within the first few seconds of communicating with them. Also, if you want to speak with a decision maker, it's critical that you ask the person on the other side of the line to connect you to the person a few minutes after you call.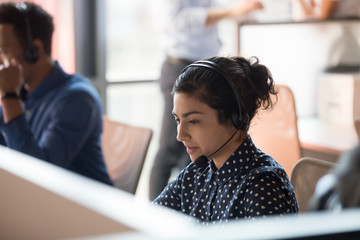 Plan For A Conversation
Forget about self-promotion and instead plan for a genuine conversation. One in which the person on the other end of the line will ask you questions and you will answer them more thoroughly. Prepare to discuss issues and resolve all concerns stated. Interpret this with the understanding that telemarketing is much more than simply making a call, waiting for an answer, and then hanging up after delivering a pitch.
Telemarketing campaigns can be intimidating at first, particularly for individuals who are unfamiliar with the procedure. The outcomes can be eye-opening when gifted individuals focus on tactics like the ones outlined above. Prospecting new customers, converting leads, and closing first-time sales are all important aspects of expanding your business.
The Lead Generation Company
To know more about how to conduct a successful telemarketing campaign along with our products and services, contact us today on 0333 344 3470, email:
info@theleadgenerationcompany.co.uk