B2B Lead Generation: 4 Reasons You Should Be Posting Blogs
Blogs. We see them every time we visit a website, or hear about how useful they are to a business. Every well established company seems to have them. The question is… do you post blogs? And more importantly, do you see success from them? There are many questions regarding blogging for business. Most commonly, those questions ponder how posting blogs can increase brand awareness, improve website rankings, enable thought leadership, and be crucial to B2B lead generation
In today's blog, we'll be outlining the benefits of posting blogs as part of your B2B lead generation to better your efforts.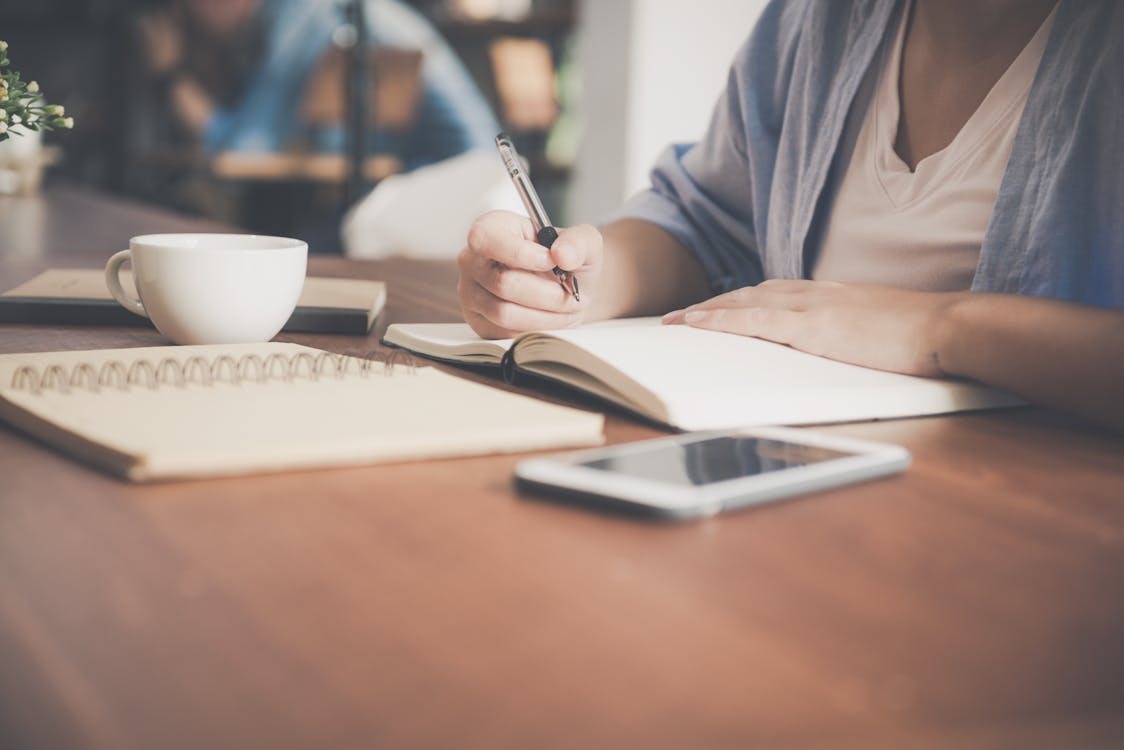 Increase Brand Awareness 
Struggling to get your name out there? You may invest too much time, money, and effort in the wrong places. We all have to start somewhere, so creating content that applies to your field is a starting point. For example, B2B lead generation companies would create content on… well, all things B2B lead generation!
It costs nothing to write blogs in-house for your company. Pay-per-click ads can increase brand awareness, but they're expensive to maintain. Blogs act as a cost-effective way to take advantage of the marketing opportunities available – whether your business is big or small. 
A word of advice after publishing your blog is not to be shy and leave it to sit there on your website. Social media is a powerful tool that can distribute your quality blog content on channels like LinkedIn, Facebook, and Twitter. It's an opportunity to create content for your social channels. Using the power of call-to-actions enables your interested readers to be redirected to your site – learning more about your products or services. 
Improve Website Rankings for B2B Lead Generation 
It's important to remember that it's always quality… then quantity when creating blog content as Google prioritises authoritative and relevant content. Google will reward your content by ranking it higher on search engine result pages (SERPs). The higher your ranking will cause an increase in traffic to your website. A useful tactic to achieve this would be to leverage your main keywords throughout your blog to increase its "Google score". However, don't overdo it, or your blog's quality may suffer.
Another point worth mentioning is not to neglect your old content! You can always go back and update your old content to make it more relevant. As mentioned, Google values quality, and chances are your old blogs already hold some authority. Doing something as simple as adding your targeted keywords will optimise your blog, so that your keyword ranking and traffic don't decrease. 
Become an Industry Thought Leader
Blogging on relevant topics relating to your industry is a powerful tactic to take advantage of. But why? Website visitors expect quality content that prompts them to click on you whilst browsing the web. If the content doesn't align with their initial expectations, then they won't hesitate to visit your potential competitor who can. 
Blogs that can educate, inform and entertain will grasp the attention of visitors and keep them engaged. For example, if your business is on top of current trends and can display its proven track record, this will fill prospects with more confidence and favourability about your services. As a result, your company becomes more credible as your content showcases your knowledge and experience within its industry. 
B2B Lead Generation: Convert Visitors Into Leads
Your content can be tailored to your sales and marketing funnel. By taking the time to research what keywords require targeting, you can start to devise a blog strategy. It's important to create content that resonates with your target audience and their respective stage within the funnel. The top of the funnel content (ToFu) is for the awareness stage, the middle of the funnel (MoFu) is tailored for the consideration stage, and the bottom of the funnel is used to communicate to those at the decision stage of the funnel. 
What's the ideal result? By raising awareness and providing answers to those visiting your site, your content will start to build trust. It's here that clear call-to-actions on your blogs create the opportunity to persuade your visitors to consider your business offering. Forms of gated content such as eBooks, whitepapers, and product demos – to name a few – will act as a B2B lead generation magnet for your business. As a result, your blog efforts have taken prospects through a seamless customer journey where they can now make a decision. 
In conclusion, there are many reasons why you should be posting blogs as part of your B2B lead generation strategy. Creating quality content through blogs doesn't happen overnight. It's a strategy that is very much long-term, but can deliver significant results – however, consistency is key. It is for this reason that you should start blogging for your business now. You'll understand what topics resonate with your audience, improve your website rankings, and turn those visitors into leads.
*
Building your business's online presence takes time. Would you like a hand with that? 
On top of our first class B2B telemarketing service, we also offer a wide range of B2B digital marketing services, including email marketing, social media marketing, search engine optimisation (SEO), copywriting, and much, much more. Head to our website to get in touch.