Starting out? Look no further!
Telemarketing can be a daunting task when starting out. The thought of contacting prospects who are strangers and who might be ready to put the phone down on you can be an intimidating thought wh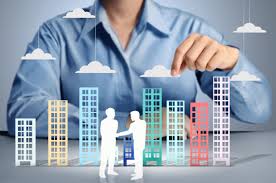 en going forward and making a sale. People often fear the possibility of getting stuck during a call and not saying the right thing about the product or service you are promoting. You can check out our other blog which covers 3 Essential Tips On Closing Your Sales. 
Professional telemarketers often display extreme proficiency in their trade and are able to win over customers with sweet talk. But, regardless of how good a pro is, remember that they also had to start from scratch, just like every other telemarketer.
So, what do you really need to climb the ladder of success and be considered as a brilliant telemarketer? Below are some telemarketing tips for beginners looking to create a great first impression:
1.    Avoid Clichés
Professionals tend to sound relaxed and comfortable by using a natural tone and flow of language. The more you opt for stock intros or rehearsed lines, the more the prospect will turn away from you. So, soften your approach and show a genuine interest.
2.    Planning is Key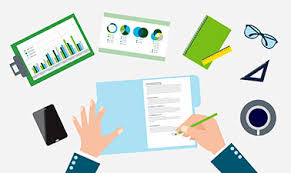 Planning is everything. This might sound obvious, but is often hard to implement. Preparation as a telemarketer is one thing that you should always ensure you have nailed before going forward with a call. The importance of planning and preparation is especially crucial if you want to present a certain amount of data. Also, plan to succeed by talking to the people from the right business in the right sector, as presenting your case in front of a mismatched prospect will lead to no results.
3.    Work Out what's best for them
Understanding your client is something that you will have to master yourself. Interpret calls, do your research and find out what the client is looking for. Is it the price that sets them off? Is it the feasibility that they are after? Once you have the basics all figured out, implement them in your telemarketing procedure to reap more benefits.
4.    Learn From Failure
Telemarketing is not easy. It's a given that you will face rejection numerous times in a week or at times in a day. What you can take from these rejections is the reason that inspired them. Was it because you were unprepared? Did the prospect dislike the information your presented? Or, was the prospect just not interested in your offerings? Having your offer rejected is not the main problem, not learning from the rejection is!
Telemarketing might look like a daunting prospect as you're starting off, but once you get a hang of it, there is nothing coming in between you and your success. Get in touch with us here to find out more.
The Lead Generation Company
The Lead Generation Company can help you generate more leads, convert these into appointments and increase your conversion rates.
To know more about our products and services, contact us today on 0333 344 3470, emailinfo@theleadgenerationcompany.co.uk
Watch our new video: https://vimeo.com/142607075
LinkedIn: https://goo.gl/QRL3Kf
Follow the tips we have mentioned here and you are sure to see your sales soar. To learn more about B2B sales, contact The Lead Generation Company at 0844 415 250