The Lead Generation Company: July Marketing Spotlight 
Just when we thought there was no salt left to rub in the wound called Morbius, Minions: The Rise of Gru came along to prove that, sometimes, memes can be effective movie marketing. Sorry Sony. We all promise we'll go see Kraven, the movie where iconic Spider-Man villain Kraven the Hunter is set to be an… animal lover? Uh… just… take our money, already. Let's take a look at what caught our eye this month in our July Marketing Spotlight.
Minions: The Anti-Morbius (July Marketing Spotlight)
Last month, we touched on (and by touched on we mean made fun of) Sony's ill-conceived attempt to cash in on the internet's playful mockery of Morbius. They assumed, since Morbius memes were so popular, that people would actually see it if it was rereleased. But they quickly learned that a product being a popular meme doesn't necessarily make it a popular product. 
Minions: The Rise of Gru, on the other hand, has shown us the reverse can be true. Now, obviously this movie was always going to make money. The sequel to a movie that made over one billion dollars was never going to be raking in pennies. But while the memes might not have made much of a grand scheme impact, they… oh, they actually did!
The Minions memes began in much the same way that the Morbius memes began. With that being said, the layers of irony involved in suit-wearing teens arriving in large groups to see The Rise of Gru will likely be studied in years to come. So many got in on the joke, in fact, that the share of audience members aged between 13 and 17 reached 30%. For context, the stat for the same demographic was just 11% for the first Minions movie. TikTok has reach.
Did any of the teens that saw the movie actually enjoy the movie? Irrelevant!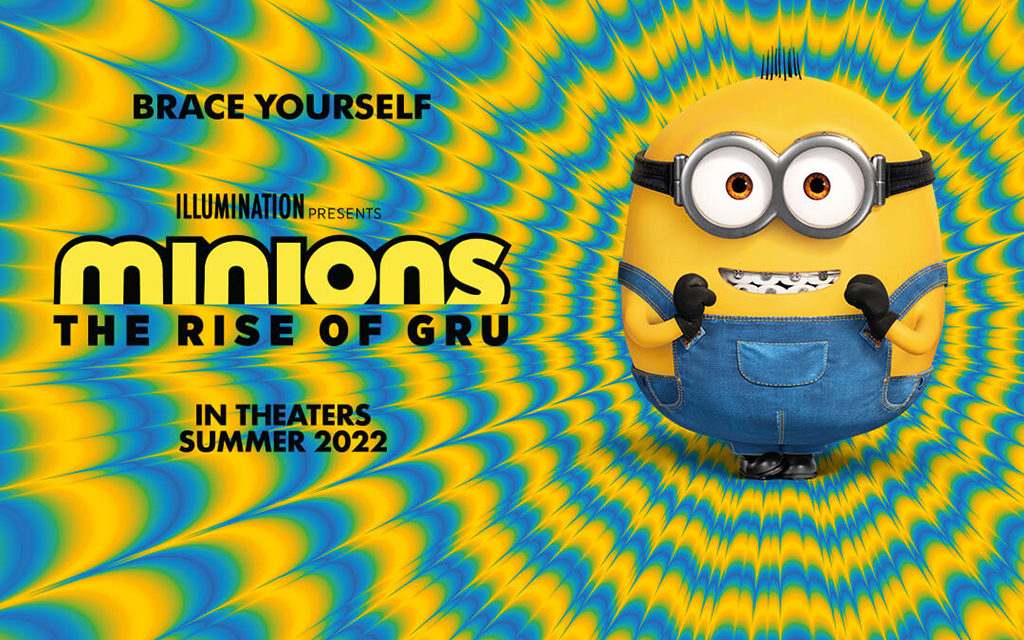 B2B Cannes Lions: A Look Back
Traditionally, B2B marketers have largely focused on the sales activation stage of the customer journey, rather than on advertising and on building their brand.
This fact has never been clearer than in the wake of the recent inaugural Creative B2B Cannes Lions awards. The awards were built up to be a huge moment for B2B marketing, heralded as a new lease of life for creativity in B2B.
But while many entries were indeed lauded, like the Grand Prix-winning Wunderman Thompson, there's been a fairly unanimous sense of disappointment surrounding the event itself. None of the specialist B2B agencies involved even made the shortlist, each of them overshadowed enormously by more ambitious B2C entries.
It will likely come as a bit of a wakeup call for creative B2B agencies; to get anywhere near the level of B2C marketing, something has to change.
Metaverse: Still a Thing!
When the Metaverse launched, it sparked debate about how it might change the world of marketing- and the world in general- forever. But for most people, the launch was probably the last time they put much thought into the Meta project. 
For those who have maintained any semblance of interest in the Metaverse, the debate surrounding its potential impact, and even its core concept, continues. 
For most of the general public who aren't keeping up with the project, they might have assumed it was already fading into obscurity. In reality, the opposite is true. Investment in the metaverse so far this year has more than doubled the total investment of last year. 
It was easy to disregard the Metaverse at launch as more of the same old virtual worlds that were already long established in the VR community. But the scope of the project is far larger, and could end up creating business value like never before, so it's no wonder so many companies are getting onboard. Or… maybe it's just down to FOMO. It can be both!
Elon Musk: 'Committed Enemy' 
When Twitter sued Elon Musk this month for pulling out of the deal to buy the platform, it was immediately clear that things were going to get ugly.
And get ugly they did! Most recently, lawyer for Twitter William Savitt labelled Musk their "committed enemy". Who would've thought such a fast breakup could've led to such harsh words? 
Lawyer for Elon Musk, Andrew Rossman, called the claim "preposterous". In Musk's eyes, there was no way he could've gone ahead with the deal, largely because he claims the amount of spam accounts on the platform is far greater than Twitter wants to admit. If true, this could end up putting a real long-term dent in the company's value.
One has to wonder why it's such a big deal; it's only $44 billion dollars. Can't they just rock-paper-scissors it like everybody else? 
Netflix Losses: Who's Counting? (July Marketing Spotlight)
In response to Netflix losing almost one million subscribers in 2022's second quarter, their response to concerned stakeholders was essentially: "Eh, at least it wasn't two million."
We're not exaggerating, either. The exact quote from Chairman Reed Hastings was, "We're talking about losing 1 million instead of 2 million. Our excitement is tempered by the less-bad results." Ever the optimist! 
And, sure, subscriber count isn't everything. But in a year where a lot of users were likely only holding their Netflix subscription until the second batch of Stranger Things came out… how much closer would that number have been to two million if not for Joseph Quinn and tentacles undulating moistly? (If you know you know.)