Remaining Connected with Your B2B Clients and Prospects
There has never been a more crucial time to stay connected with your B2B clients and prospects than now. Currently, the world is experiencing extraordinary amounts of uncertainty and during a time of uncertainty your brand must display confidence. We have outlined four ways in which your brand can exhibit assurance during this time.  
Be Transparent
Trust is key during times of crisis, therefore, it is imperative that your B2B clients and prospects continue to have trust and confidence in your brand. To ensure this trust and confidence remain strong your brand must be transparent about their situation and actions. Transparency will allow your B2B clients and prospects to feel they are aware of the path which will aid them in planning for the future. Through your company's website and social media you can keep your community up-to-date on current decisions and happenings, instilling peace of mind. 
Be Available
With normality taking a turn your B2B clients and prospects will be implementing changes to their business that will need your support. To provide ideal support ensure you have a contact always available for your clients and prospects ready to assist with any queries. Today's technology makes this easy. Video conferencing is a great way to remain connected with your community and continue to strengthen relationships. Utilise your company's website and social media as platforms for instantaneous communication, offering automated responses in some cases before personalised ones. This instant communication will demonstrate that your brand continues to prioritise your B2B community. 
Be Innovative
Marketing is one of your most important resources right now and this is the time to innovate and adapt your sales and marketing strategies.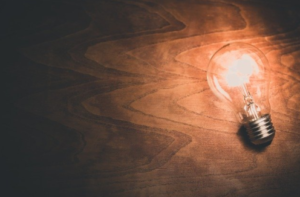 B2B Telemarketing is one of the most popular methods of marketing used to connect with decision makers. B2B Telemarketing and lead generation provides you with the opportunity to build and strengthen your relationships from a distance. B2B video appointment setting also allows you to continue meetings in a virtual sense – providing future benefits: cost-effective, travel free, flexibility etc. 
Be Positive
We are all in this together and it is important you convey this to you B2B clients and prospects. In these unusual times your brand must help their community by showing support and spreading positivity. Encourage messages about how we will make it to the other side. Share content that motivates and encourages engagement. Ask questions, share inspirational stories. The little things encourage people to stay strong. 
Conclusion
Remaining connected is truly important in times of crisis, especially when physical meetings are out of bound. People are looking to move forward while trying to remain positive. By keeping your brand transparent your B2B clients and prospects feel encouraged and trust your brand. Being available to provide support and assistance shows your B2B clients and prospects that your company cares, strengthening relationships. Now is the time to pivot and try new things to keep your brand alive. In a time where communicating has become restricted, virtual communications importance has skyrocketed. Contact us to find out how we can help your brand with B2B Telemarketing and B2B Video Appointment Setting to keep your business connected. 
The Lead Generation Company
If you would like to find out how our B2B Telemarketing and Lead Generation expertise can enhance your sales growth in the current climate please get in touch.
To know more about our products and services, contact us today on 0333 344 347 or email: info@theleadgenerationcompany.co.uk