Mastering B2B Leads for Inbound Sales
Lead qualification is the process through which businesses can identify prospective customers among leads. In order to streamline the inbound sales department of an organization, it is essential for decision-makers to work on the process of lead qualification. Mastering the lead qualification process for B2B inbound sales is important for various reasons.
– It will save the time wasted on leads that are unlikely to convert
– The process of closing the deals will become quicker
– The sales team will be able to manage a robust lead funnel
In order to devise a better qualification process, organizations can take up these two essential steps.
Recognizing the profile of a qualified customer
Before anything else, your inbound sales reps must be fully aware of the profile of a qualified customer. It is important to teach trainee reps that not every inbound lead qualifies automatically. There are multiple things that can help in defining the profile of a qualified customer for your business.
– The size and scope of the inbound lead
– The technologies and equipment owned by the inbound lead
– The budget of the inbound lead
These are some characteristics through which you can devise the profile of your qualified customers. You can then use this template for every prospective lead to decide whether it qualifies or not. However, remember that a qualified customer profile will drastically vary from business to business. This means you can't use a preset template for the purpose. Your team has to work on one of your own.
Devising a right qualification questionnaire

You can't qualify a lead just on the basis of the profile. Before moving forward the lead in the funnel, it is imperative for inbound reps to ask a bunch of questions from the prospects. For instance, asking them directly or indirectly about their budget constraints. It is also important to know about the timeline on which both parties can agree to work together. In a similar manner, also ask about their particular needs that can be realized by partnering with your business.
There are many other questions that can be part of this qualification questionnaire depending on the type of leads you are dealing with. Remember that this questionnaire will only be used for all those leads that have qualified on the basis of the customer profile.
All those inbound leads that pass through these two steps are eligible to be qualified as a prospective customer. They should be moved further into the lead and sales funnel.
Differentiating between interest and intent
While ensuring the implementation of the above-mentioned steps, it is also important for your inbound representatives to understand the difference between the interest and intent of leads. Understanding this difference is important if you want to differentiate between genuine opportunities and leads mistaken as prospective customers. If intent is not there, then a lead can't be qualified, no matter if ticks all the other boxes.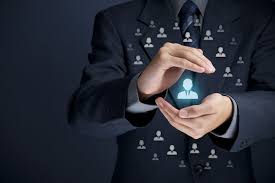 Streamlining the process lead qualification will have a positive impact on the productivity of the inbound sales representatives. This will eventually also translate into increased revenue.
The Lead Generation Company
Follow the tips we have mentioned here and you are sure to see your sales soar. To learn more about B2B lead generation support – get in touch.
To know more about our products and services, contact us today on 0333 344 3470, email: info@theleadgenerationcompany.co.uk
Watch our videos: