LinkedIn InMails Guide
Thinking about starting a LinkedIn InMails campaign and not sure where to start? You've come to the right place. InMails are one of the best ways to build relationships with potential customers or partners who are outside your immediate network. 
So, what's there to know? In today's blog, we'll be breaking down all you need to know about reaching new customers through LinkedIn InMails, including the difference between InMails and standard LinkedIn messages, why you would use InMails, and tips for getting high open rates.
How Do LinkedIn InMails Differ from Standard LinkedIn Outreach? 
How do LinkedIn InMails differ from standard LinkedIn messages? This channel allows you to send private messages to another LinkedIn user even if they're not already one of your connections. Standard LinkedIn messages, on the other hand, only allow you to message those within your network, or send connection requests to those outside your network. 
InMails is a great tool to add to your marketing strategy, as it can reach a target audience outside your own connection pool. It's a highly effective way to expand your network, create brand awareness, or just to simply achieve cold outreach. 
It's important to bear in mind, though, that LinkedIn InMails can be expensive to run, and results require optimisation after a 2-week running trial. It's always good practice to include A/B tests on your subject lines and messaging – this can inform your future decision making when it comes to deciding what works for your business. A/B testing is also just the best way to make sure you're making the most of the money you're spending. 
LinkedIn Outreach: What Can You Use LinkedIn InMails For?
LinkedIn InMail allows you to reach out to people that aren't in your current connection pool. There are a number of reasons you might want to do so, including: 
Marketing

.

You can promote your products or services, or any upcoming events, by connecting with potential prospects and collaborators. 

Sales outreach

. Using

high quality data

, you can reach out to your audience and offer a spot at a free webinar, demo, or a no obligation consultation. InMails are a tried and tested means of lead generation, allowing you more reach than traditional LinkedIn outreach. 

Recruiting

. Looking to expand your company? InMails can be a powerful tool for finding the right candidate.



Networking

. Connect with other professionals within your industry and build your network for future opportunities. 
Tips for Getting High InMail Open Rates
Similar to other social channels, drafting an eye catching message is the key to conversions. Here's a step by step process to help you create the perfect messaging:
1. Keep Your Introduction Concise
First thing's first. Introduce yourself to the potential prospect. LinkedIn InMails allow for a maximum of 200 characters for the subject line, and 1,900 characters in the body of the message. But just because you can use that many characters doesn't mean you should. Keep it concise; no more than a few sentences. 
2. Make the Message About Your Prospect 
After introducing yourself, you'll want to make sure the messaging is personalised. As we've already mentioned, LinkedIn InMails cost money, so every message counts. Have a look at the prospect's profile before sending the InMail; is there anything they've recently posted that you could ask them about? Try to think of something that will make them, specifically, open the message. 
3. Write Enticing Subject Lines 
Before you even get to the body of the InMail, you need to think of an eye catching, enticing subject line. This is the first thing your prospect is going to see, and if it doesn't encourage them to open your message, then it's the only thing they're going to see. So make it count. Much like with email subject lines, the simpler and the shorter the better.
4. Make Sure You're Messaging the Right People 
You only get a certain number of InMails every month, so you need to be selective with who you're sending them to. Much like with LinkedIn outreach, you should do some research to determine which prospects could actually benefit from your products or services. When it comes to generating leads, InMails are one of the most effective ways to reach out directly to decision makers. That's who you should be sending InMails to; people who have an actual say as to whether they might need your business. 
You should also be aware of how many mutual connections you have with prospects. If you have a number of contacts in common with someone, they'll probably be more likely to interact with you. 
5. Build Relationships with Your Prospects
So, a prospect has opened your InMail, and they've replied. Victory, right? Sort of. Next, you need to try to build a rapport with that prospect. Lead generation is all about nurturing relationships, whether it's in person, over the phone, via email, or (surprise, surprise) through LinkedIn. 
Conclusion: A Guide to Getting High Open Rates for LinkedIn InMails
Standard LinkedIn outreach can be very effective in connecting with prospects, but if you're willing to pay, InMails are a great way to reach people outside of your network. The list of potential uses for InMails is extensive: marketing, sales, recruiting, and networking. With the right subject lines and clear, concise messaging, you'll soon be engaging with prospects and nurturing valuable relationships.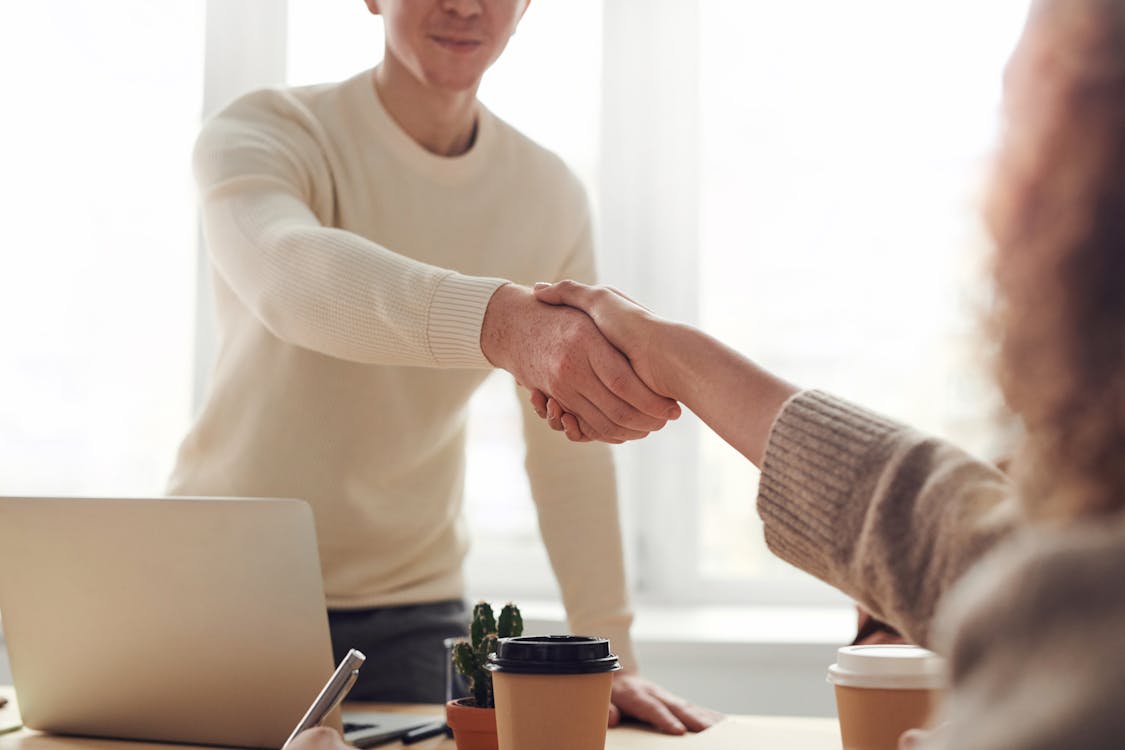 *
Building your business's online presence takes time. Would you like a hand with that? 
On top of our first class B2B telemarketing service, we also offer a wide range of B2B digital marketing services, including email marketing, social media marketing, search engine optimisation (SEO), copywriting, LinkedIn InMails, and much, much more. Head to our website to get in touch.