In the current world of digital marketing, you must be easily visible to your prospective clients. If they cannot locate you easily, they will quickly move on to your more visible competitor. At The Lead Generation Company, we think it's absolutely essential that you make use of the following SEO techniques.
Search Engine Optimisation
When an ordinary user runs a search by adding certain words on any search engine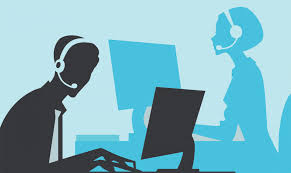 , they are immediately provided with a list of results, which are supposed to be the most suitable for their needs. The purpose of search engine optimization (SEO) is to use digital marketing techniques to ensure that your landing page is among the top results when a potential customer searches for the product you are selling.
There are several factors included when it comes to SEO. Here are a few tips that will help you optimise your landing page as per SEO techniques:
1. Using Keywords in Your Title
When you create a page on your website, you should focus on the keywords in your title. If you use words related to your product in the title, the URL pathway to your landing page will include those keywords and help improve your SEO.
2. Using Keywords In The Text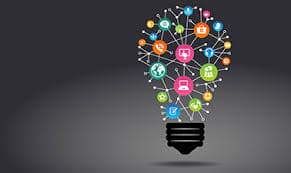 Simply using keywords in your title is not enough to create a significant link between your landing page and the most commonly added phrases in the search engines. To compensate for that, you are advised to add keyword phrases about your product in the text of your landing page and product pages as well. You need to make it clear so that search engines like Google register what products or services you are offering.
3. Social Media Sharing
Search engines are more likely to favour a page that is shared often on social media. When designing your landing page, you should create visible and attractive social share buttons (Facebook, Twitter, LinkedIn, Instagram etc). The greater the amount of shares your page gets, the greater your chance will be of being visible in search engine results.
4. Meta is Important
Meta is the language that you use to communicate directly to the search engines. Meta tags are highly important when it comes to optimising your landing page. Use a lot of significant terminologies and engaging material to create Meta tags, as well as the title and description. You should also use separate Meta tags for the images and ensure that your SEO efforts are readable for the search engines.
An interesting and attractive landing page is simply not enough anymore – you must be visible to your target audience first in order to beat the competition. These are important tips to use for increasing visibility on search engines, which will help to generate leads and return on investment.
The Lead Generation Company
Follow the tips we have mentioned here and you are sure to see your sales soar. To learn more about B2B lead generation support – get in touch.
To know more about our products and services, contact us today on 0333 344 3470, email:info@theleadgenerationcompany.co.uk
Watch our videos:
https://vimeo.com/180172696
LinkedIn: https://goo.gl/QRL3Kf
Twitter: @theleadgencomp