5 Marketing Tactics for Effective Conversion
While bringing interested visitors to the landing page is an important step of lead generation, it is not the only part. In short, your work does not end with bringing traffic to your website – you must be able to convert the visitors too.
Here are a few useful marketing tactics to help you with effective conversions:
1. Be Unique
The visitor has landed on your webpage and now they know the basics of your business. Therefore, this is not the time to start explaining to them about how the product works but rather, to tempt them by showing your uniqueness. Sell your product here by flaunting the features that show your excellence. Use your competitive advantage by including taglines and catchy phrases.
2. Be Limited
Another tactic that works with effective lead generation is instilling a sense of urgency in the potential customers. You can come up with exciting offers and make them more lucrative by adding a time limit.
3. Be Frank
Your job here is to provide the visitor with a list of benefits they will be receiving by investing in your product or service. Make sure that you are convincing as well as truthful.
4. Be Aware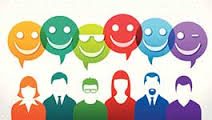 This is not exactly a marketing technique, but advice that can help you in the long run. You should always be aware of the details related to your business, including the following aspects:
Knowing your customers –

Do thorough research before you set your target market. Once you know the details about your potential customers, you will find it easier to customise your marketing strategy accordingly.

Knowing your products – Know what problem you are solving for your customers. You must know exactly how you are going to deliver the solution for what you are promising them.
Knowing your competitors –

Analyse

the marketing campaigns of your competitors and merge your own creativity to come up with techniques to outrun them.
5. Be Direct
This is all about calls to action. Design a colourful, exciting and tempting call to action to make sure that conversion happens. At the end of the day, it is all about convincing your potential customers to go for an offer they cannot refuse.
The Lead Generation Company
Follow the tips we have mentioned here and you are sure to see your sales soar. To learn more about B2B lead generation support – get in touch.
To know more about our products and services, contact us today on 0333 344 3470, email: info@theleadgenerationcompany.co.uk
Watch our videos:
https://vimeo.com/180172696
LinkedIn: https://goo.gl/QRL3Kf
Twitter: @theleadgencomp