The Market Barometer: B2B Telemarketing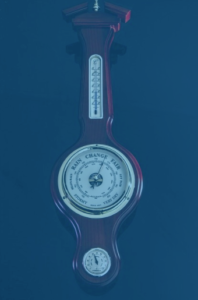 What a difference a few weeks make! From uncertainty and panic in the beginning, five weeks on we are adapting and looking forward. We can see light at the end of the tunnel, and there are positive signs across many markets. Coming together and developing ideas and solutions has allowed us to effectively work from home and we are able to continue with some sense of new normality. This blog highlights the role B2B telemarketing can play in helping to speed up the recovery for some business and accelerate the growth for others. 
Communication
By adopting B2B telemarketing into your business development strategy you effectively create a market barometer. B2B telemarketing presents the opportunity for direct communication with customers and connects you with new prospects quickly and at scale. This line of connection allows you to humanise your brand and let your audience see that you are adapting to changing times. Transparency builds trust which will encourage buy-in. This human connection will provide a personalised service to your prospects, allowing you to individually tailor your pitch to suit their needs. By delivering a personalised pitch your prospects will build a solid foundation for your brand to develop a better platform to sell from.
Keep Your Finger on The Pulse
B2B telemarketing provides a direct level of communication between brand and prospect. It helps you keep your finger on the pulse of your market. This allows your connection to be real rather than virtual, adding an additional sensory layer when compared with other marketing options such as digital marketing and direct mailing. Through direct communication, you are creating an opportunity to gather live learnings, real-time feedback and qualitative data that can (and should) influence your sales strategy. Using B2B telemarketing allows you to gain timely responses and leaves little room for miscommunication. This, therefore, gives insight into your prospects situation, intentions and attitudes. Gathering these insights can then give you a clear overview of how industries and markets are performing. 
Spend
Nationwide, an unprecedented and rapid change in business operations has led to changes in budgets. Businesses have altered marketing strategies and pulled back on their marketing frequency – Marketing Week found only 7% of businesses are increasing their marketing at this point in time. Many experts believe however that now is the time to be driving more awareness and engagement in order to keep your brand front of mind. Telemarketing ensures your target audience is aware of your brand, at a substantial scale increasing the opportunity for lead generation. Being in front of decision-makers gives you the opportunity to demonstrate the value of your proposition and outline how this will play a positive role in their current situation. B2B telemarketing is unique in the way that it provides direct access to valuable instant insights which then translate into conversions and improvement opportunities.
Conclusion
B2B telemarketing is a great market barometer tool which provides insights into the mindset and health of every market. This communication instils confidence, increases certainty and ultimately builds loyalty. From the front line of our current campaigns, we are finding an increasing number of audiences who are re-activating their operations and adapting to the current situation. The panic is fading and concentration, determination and positivity are starting to shine through. Although there is some way to go in many regards, communication remains as the most essential tool for business and society. Trade has opened up again on an encouraging scale. Selling is alive and well and businesses are starting to buy again.
The Lead Generation Company
If you would like to find out how B2B Telemarketing expertise can enhance your sales growth in the current climate. To learn more about B2B lead generation support – get in touch.
To know more about our products and services, contact us today on 0333 344 3470 , email: info@theleadgenerationcompany.co.uk