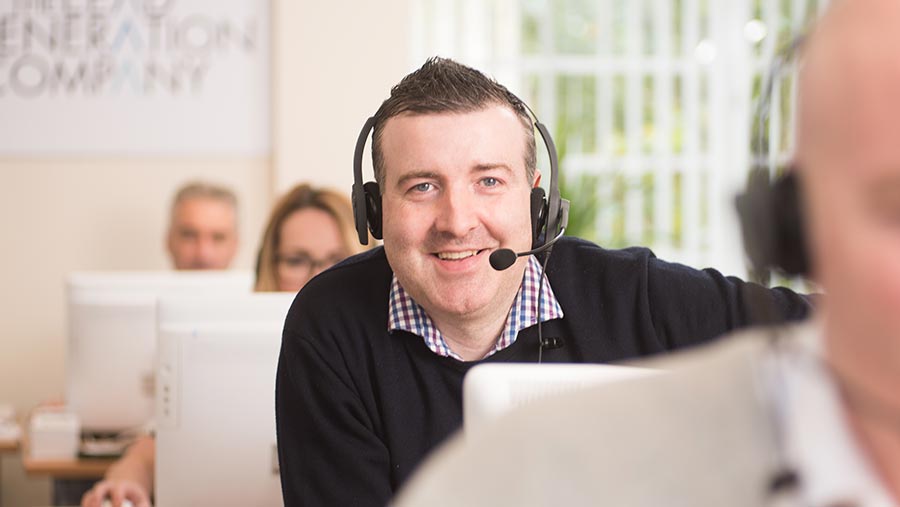 Meet one of our team: Louis
How much do you like telemarketing & lead generation?  
I enjoy talking to different people from all different walks of life. I love the buzz of getting the lead or the appointment for our clients. Some people don't like the stress of telemarketing but that's what I love it, the stress drives me on! 
Why The Lead Generation Company?
I read a lot about the company and saw how much they'd grown in a short period of time. It's really exciting being part of a growing company, it spurs everybody on. Being part of a multi award winning company gives us all a great sense of pride. 
What do you like about working here?  
That everyday is never the same. We have new clients starting all the time which keeps things fresh and exciting. One day I could be doing an iT campaign the next I'm speaking to people about GDPR compliance – never a dull day! We have a great bunch of staff and we all work as a team. When someone gets a lead there's a big cheer for them – the environment is very supportive and encouraging. 
What motivates you professionally?
Everybody says money but what motivates me is when I'm doing a good job and getting the appointments for our clients. Happy clients make us all happy! 
What do you like to do outside work? 
I like to socialise with my friends and family and love live music. I also enjoy movies, going to the gym and the odd bacon roll!  
What was the first album you bought?
I honestly can't remember that far back! It was either Madness or embarrassingly one of those 'Now That's What I Call Music' albums.