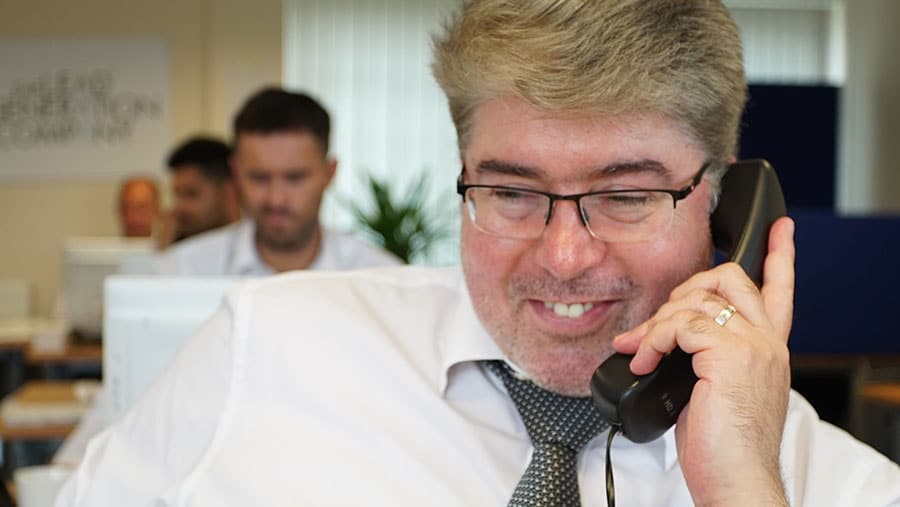 Meet one of our team: Gary
How much do you like telemarketing & lead generation?
I love lead generation because I have such a wide variety of people to speak with and sell to and it is exciting to close appointments to help our clients. I love the feel of the win. I love having in depth conversations with prospects about the challenges they face and matching our client's products or services to the benefit of their business.
Why The Lead Generation Company?
I liked Steven, our Managing Director, on our first meeting. The ethos of the company and the opportunity to grow with the business gives me far more scope than any other role I have had in the past.
What do you like about working here?
There is good humour in the team whilst still positively controlling the operation. In this role I have much more variety in the campaigns I work on which is rewarding, exciting and challenging!
What motivates you professionally?
Successfully delivering projects so our clients achieve results. Yes of course money motivates me but that is a positive side-affect from achieving leads in the first place.
What do you like to do outside work?
Travel is a big passion as is eating out. I enjoy a mix of activities such as going to the theatre, cinema, football and live rock concerts.
What was the first album you bought?
Deep Purple – Machine Head, I'm rock'n'roll at heart!