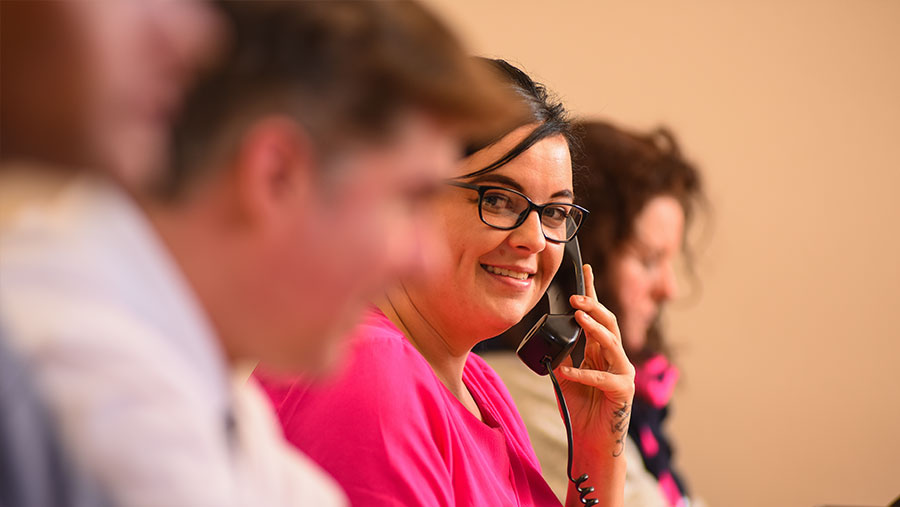 Meet one of our team: Deanna
How much do you like telemarketing & lead generation?
I love it! I am a very social person so getting to speak to people from different industries and backgrounds every day is great… I love fact finding and discovering more about companies needs but the best thing about it is the buzz of closing a good qualified lead.
Why The Lead Generation Company?
The professional manner in which every campaign is dealt with is second to none. The guys put so much effort and care into every single call to make sure that every potential lead is closed. The structure and criteria makes sure that every lead generated is of superb quality. There is always the opportunity to learn and grow your knowledge which is important to me.
What do you like about working here?
The people –  it is like working with a big family here, everybody is so friendly and would help you at the drop of a hat. Everyone wants to do well and succeed. There's always a genuine buzz about the office, it's vibrant and fun and the atmosphere is great!
What motivates you professionally?
I'm a salesperson by heart, so hitting my targets and earning bonus is a big motivation. But I really get motivated by getting told when I'm doing a good job from management or receiving excellent feedback clients.
What do you like to do outside work?
I have 3 young children at home so life is hectic! But in my spare time, I'm a massive foodie. I love good food and trying new cuisines. I also love to get stuck into cake baking and decorating when I find time.
What was the first album you bought?
SpiceWorld by The Spice Girls